DR. FRANÇOIS CLOUTIER MD, FRCSC
Dr. Francois Cloutier completed his medical degree at the University of Sherbrooke and his residency in Otolaryngology and Cervicofacial Surgery at Laval University.
He then completed additional training in otology, otoneurology and skull base surgery at the prestigious Swedish Neuroscience Institute (SNI) in Seattle, under the direction of Dr. Douglas Backous.
Dr. Cloutier is the author of several chapters in various reference books in otology. He is also a clinical professor at the University of Montreal and participates in the training of medical students.
He is passionate about his work as an ENT surgeon and enjoys helping patients by offering them treatments adapted to their needs.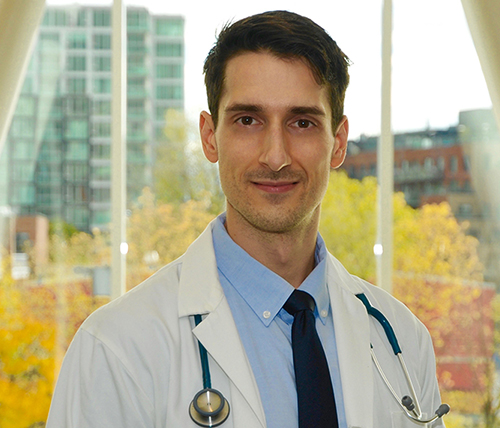 Otorhinolaryngology and Head and Neck Surgery
Head and neck oncology
Snoring and sleep apnea
Pediatric ENT
Endoscopic sinus surgery
Skull base surgery
Outer, middle and inner ear disease
Facial nerve disorders
Vertigo
Hearing loss
Pediatric Otology
Tinnitus
Meniere's disease
Otosclerosis
Superior semicircular canal dehiscence
Cholesteatoma
Chronic otitis media
Tympanic Perforation