Dorma Lab partners with HALEO Clinic
to provide additional support to patients suffering from insomnia.
Dorma Lab offers a wide range of solutions for patients suffering from poor sleep and sleep deprivation. Our sleep specialists can lead you through the diagnosis, management and treatment of insomnia using a multidisciplinary method. We are patient-focused and provide tailored solutions to help you identify what contributes to sleep deprivation, and how to manage it with effective guidance. 
Insomnia can be assessed through both in-home and in-clinic sleep studies. Depending on the diagnosis, Dorma Lab may recommend that you use HALEO Clinic as part of your insomnia treatment. It offers professional care to treat your insomnia with personalized advice related to your sleep patterns.
Connect with a Dorma Sleep Specialist to complete your sleep diagnosis.
MEET HALEO CLINIC



It offers professional virtual care solutions to help prevent and treat insomnia. 80% of clients who complete HALEO's program for chronic insomnia experience clinically significant improvement of their symptoms.
Poor sleep and sleep deprivation can affect your quality of life in many ways:
– Poor concentration, impaired memory, reduced attention
– You feel irritable, short-tempered and exhausted.
– Increases your safety risks.
– Increases risks of severe chronic diseases such as heart disease and Alzheimer's.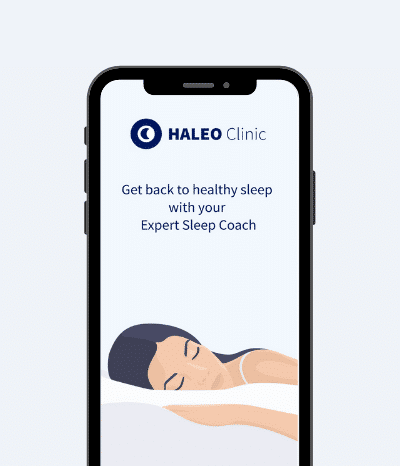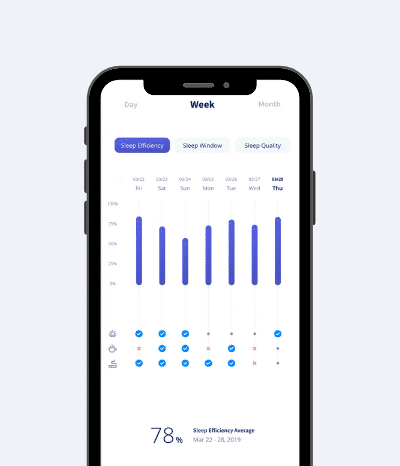 HALEO CLINIC: PERSONALIZED CARE SOLUTIONS FOR INSOMNIA
HALEO Clinic is a platform providing sleep health evaluations, using both clinically validated questionnaires, along with accessible and personalized care delivered by healthcare professionals via a mobile app.
It offers two programs to help Canadians dealing with poor sleep and sleep deprivation:
The Sleep Optimization Program and Cognitive Behavioural Therapy for Insomnia (CBT-I). Cognitive behavioral therapy for insomnia (CBT-I) is a first-line treatment of chronic insomnia.  CBT-I is clinically-proven to be more effective and longer lasting than any other insomnia treatment. 
HALEO CLINIC: GET STARTED NOW
No fuss. Simply book an online or in-person appointment today.
You are just 5 minutes away from better sleep.
Step 1: Book a consultation
Step 2: Meet the sleep specialist and assess your insomnia
Step 3: Download HALEO Clinic as part of you insomnia treatment